The RaceLab Racing Team has more years of racing experience than any other team in Western Canada. We have raced nationally and internationally and earned a 2015 SKUSA Supernats Victory in KZ2 category as well as the TAG Senior National Runner Up the same year. Our program is designed to take you from beginner right through to whatever level you wish to achieve. We will work with you on your development as a driver as we will extract the most out of your equipment and setups.
Our team competes at the West Coast Kart Club Events in Chilliwack BC
Race 1 April 5
Race 2/3 May 2,3
Race 4 May 31
Race 5 June 28
Race 6 Aug 16
Race 7 Sept 6
Race 8 Sept 27
Race 9/10 Oct 9,10
We will also be taking part in the ICP CUP which is a 5 race championship that runs through the Pacific Northwest. We will also look to run various other events throughout the year that could take us across the USA and other parts of Canada.
ICP CUP 
April 17-19 Richland, WA Tri City Kart Club
May 22-24 McMinnville, PKA Kart Club
June 12-14 Tacoma, WA  PSGKA
July 17-19 Chilliwack, Canada West Coast Kart Club
Aug 7-9 Sumas, WA SIMA Kartng Facility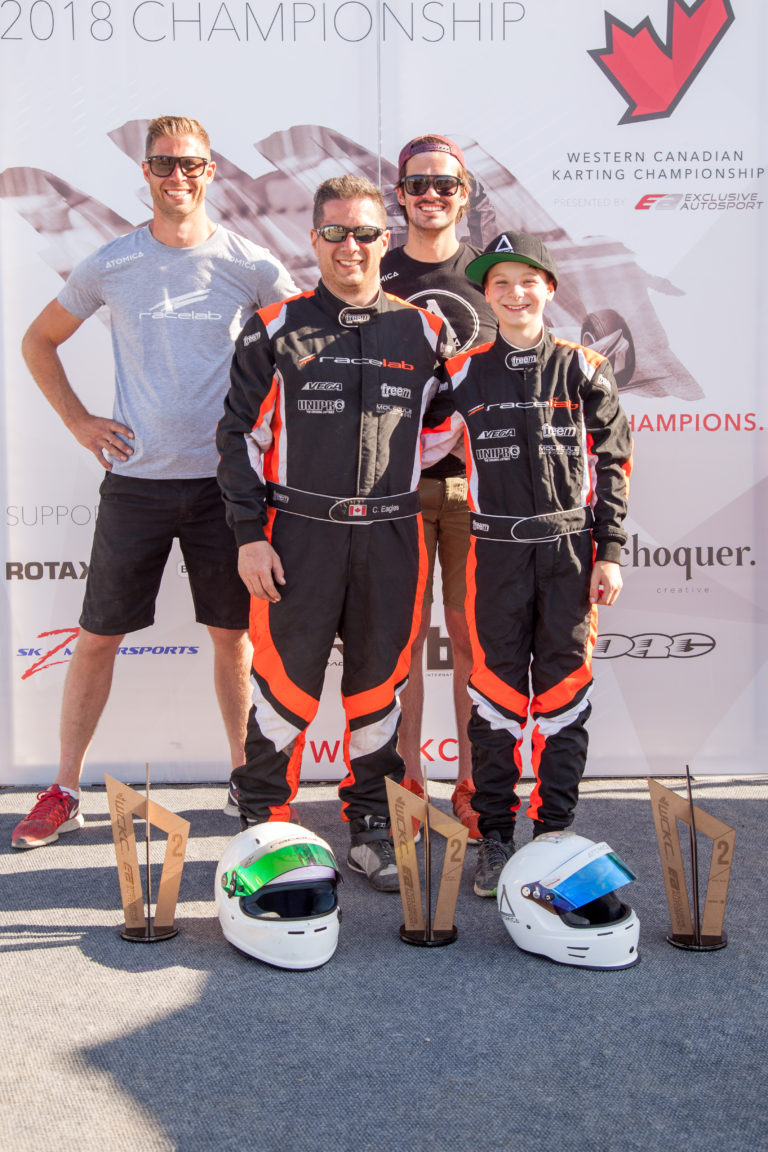 Full Service Team Member
This is an annual program we run where we manage your race weekends by providing a pit space, technical assistance, driver training as well consulting throughout the season on your development program.
Private Training
We can arrange days to come out when the racing is over to help you pick up that extra little bit that you need to work on, whether it be your struggles with a particular corner at GMR or other aspects of your technique. We can also come out for technical training and help you learn about setting up your kart and what works best for you.